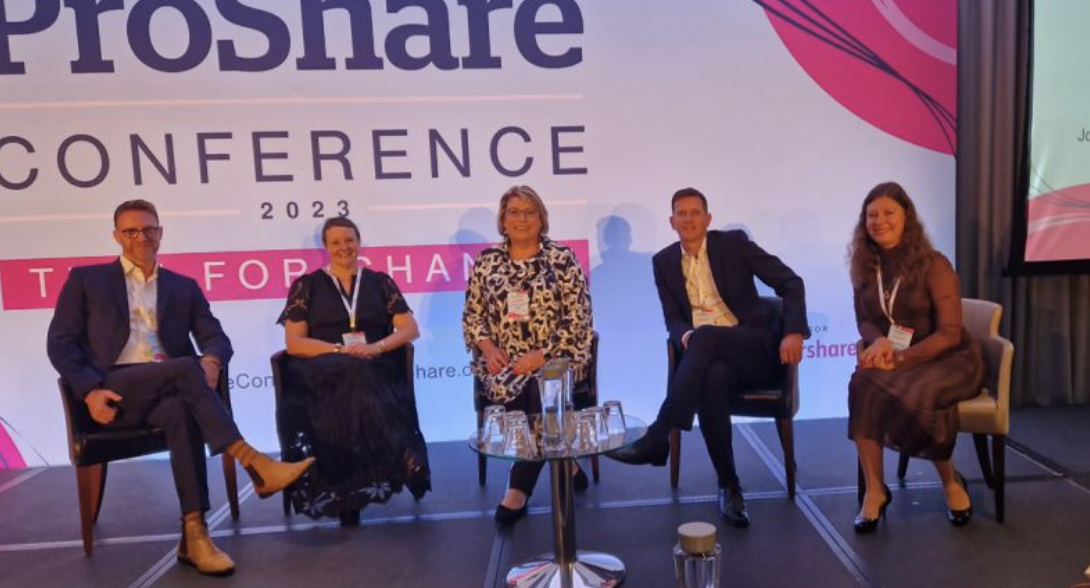 ProShare 2023 Conference, London
It was great to attend the 2023 ProShare Conference again this year. The event is always well-run and stimulating, and the main theme this year – Time for Change – provoked some great discussions about the share plans industry.
The Plenary
The conference looked at tax advantage plans and the 15 changes ProShare is lobbying for to the government to make improvements to SIPs and other tax advantaged arrangements. Cathy Merry from the CMS team was on the plenary panel and the priority issue is reducing the SIP term from 5 to 2 years.
EoRs – the changing employee model
The new employment model for companies employing workers internationally – using the services of Employers of Record – shows no sign of slowing down. The subject was touched upon in several sessions within the context of trends towards flexible working and cross border challenges.
Employing teams using EoRs and granting equity to them brings some compliance challenges, and this is something we have been working on at ShareReporter for some time. The model is a good one, and it's important for companies to be aware of compliance issues as appropriate.
AI – change for the better?
Every conference these days looks at AI and how it is impacting the sector. The session at ProShare was largely sceptical about how useful AI tools might be, but it is important to be open to the many opportunities AI will bring to the share plans world in the near future.
Change management – overcoming the hurdles
Change is an important part of the story of most businesses, and how companies manage change is crucial to success. There were some excellent sessions on change management, and we particularly liked the positive and thoughtful contributions from Chrissie Davis, CEO of Eximia, the communications specialists. Great communications through a period of change are critical to get team buy-in, as Chrissie explained.
Making changes – updates in the share plans world
The ProShare conference also had some great technical sessions on changes and potential changes to legislation, with a particular emphasis on the UK. The ProShare team has been a strong advocate for share ownership in the UK, and lobbies hard for positive change. Thanks to Murray and his team for all that they do for the industry, and we look forward to future ProShare events.
Mike Pewton