ShareReporter - smart tech for global share plans
ShareReporter creates innovative online solutions for companies operating international share plans. Our applications allow businesses to do their compliance work on their share plans efficiently and inexpensively. We cover both tax and legal issues, for all the major award types, and our aim is to make complex information accessible, clear and practical. Our international team has many years of experience in the employee stock plans sector, and our legal partners, CMS, provide a top-quality global network.
What makes ShareReporter different?
We are focused on technology, with an in-house team of developers.
Our drive is to make share plans compliance simpler and less expensive to do. Everyone around the world should have the chance to participate in share plans.
We work with companies of all sizes, from vibrant start-ups to large multi-nationals. Whether you have teams in 2 countries or 80 countries, we can help you.
We're good listeners - contact us if you have any questions!
Share | Lite, the best-value compliance tool on the market
Using smart technology to give companies everything they need to know to do their international share plans compliance. With prices from just €65 per country per year (for all 80 of our current countries), this is the best-value compliance tool on the market, and the only one offering online sign up, so you can get using the app in a couple of minutes.
From just €500 per year (up to 5 countries)
We offer a range of packages depending on how many countries you have within your plan(s).
Each of our 5 packages offers incredible value:
1 to 5 countries - €500
6 to 10 countries - €850
11 to 25 countries - €1,250
26 to 50 countries - €2,000
51 to 80 countries - €2,500
When you sign up, you select your price package, choose your countries, and you're good to go.
If you don't want a subscription, take a look at our Share | Snapshot service, where you get one-time reports with all the detail you need for €250 per country - just contact us for details.
For a free 15-minute chat with our CEO Mike Pewton, on any share plans topic, just arrange a time and date on his Calendly https://calendly.com/mike-pewton/freeconsultancy
Expert team, led by CEO Mike Pewton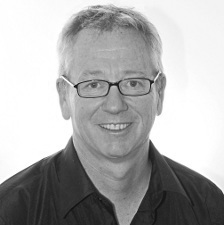 "Our mission is to use cutting-edge technology and top-quality legal expertise to provide cost-effective solutions to help some of the world's best companies manage their international employee share plans. Our expert team is ready to discuss how we can work together. Please get in touch."
Mike Pewton
Smart applications for global share plans