Share | Lite, the best-value compliance tool on the market
Using smart technology to give companies everything they need to know to do their international share plans compliance. With prices from just €65 per country per year, this is the best-value compliance tool on the market, and the only one offering online sign up, so you can get using the app in a couple of minutes.
So, what does Share | Lite give you?
Legal heatmap that summarises all the major issues, including securities filings and exchange controls
Tax rates and withholding for companies (and local companies), with Excel export
Legal Report for full details
From €65 per country per year
We offer a range of packages depending on how many countries you have within your plan(s).
Each of our 5 packages offers incredible value.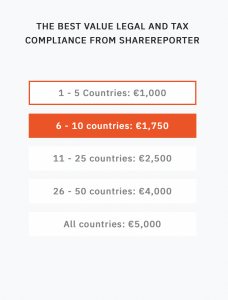 When you sign up, you select your price package, choose your countries, and you're good to go.
If you have just 1, 2 or 3 countries in your plan, take a look at our Share | Snapshot service, where you get one-time reports with all the detail you need for €250 per country - just contact us for details.
Expert team, led by CEO Mike Pewton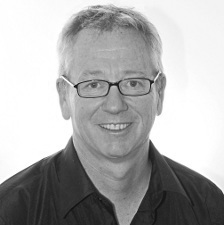 "Our mission is to use cutting-edge technology and top-quality legal expertise to provide cost-effective solutions to help some of the world's best companies manage their international employee share plans. Our expert team is ready to discuss how we can work together. Please get in touch."
Mike Pewton