Share | Lite from Sharereporter, proud partners of Astrella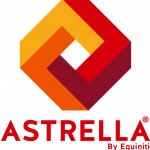 Our Share | Lite app is our exciting 'core' product. It has everything you need to get your tax and legal compliance done, at a simply unbeatable price. You can sign up online, and it is easy to use, practical and commercial. We feature over 80 countries, with more coming on stream all the time. We are delighted to offer Astrella clients a special discount offer – see full details below.
Our 5-minute tutorial video gives you a quick overview of how it works.
Share | Lite Price Packages – Special prices for Astrella clients

We have a range of price packages depending on the total number of countries you need. Astrella clients get a 50% discount on our standard prices. To claim your discount, just insert the discount code 'ASTRELLA50' on the Share | Lite payment page.
1 – 5 Countries: €500 €250
6 – 10 Countries: €850 €425
11 – 25 Countries: €1,250 €625
26 – 50 Countries: €2,000 €1,000
All countries: €2,500 €1,250